Your weekly hosts are  Misty, April, Kyra, Shannon (that's me!) , Amanda, Danica, Amy, and Kaitlyn. We would love for you to add your post to our link up of the things you are loving this week, too! And please spread the love by following the other blogs in the link up/commenting on their posts. This is such a great way to meet like-minded mamas and make new friends, all while showing off your blog as well. The Hump Day Highlights weekly link up is going to be a blast, I hope you link up and follow along!
First up on my list this week are these Wunder Under leggings from Lululemon. And yep, my mirror is goobered by the kids.
These are the leggings I wear with EVERYTHING. You can go from the gym to putting on some cute flats and heading to the store to lounging at home. These have pockets, a drawstring, and slim fit legs AND they bunch at the bottom and make me feel GOOD! Everything is held into place like it should be.
 The exact leggings I have don't look available anymore, but 
these l
ook close.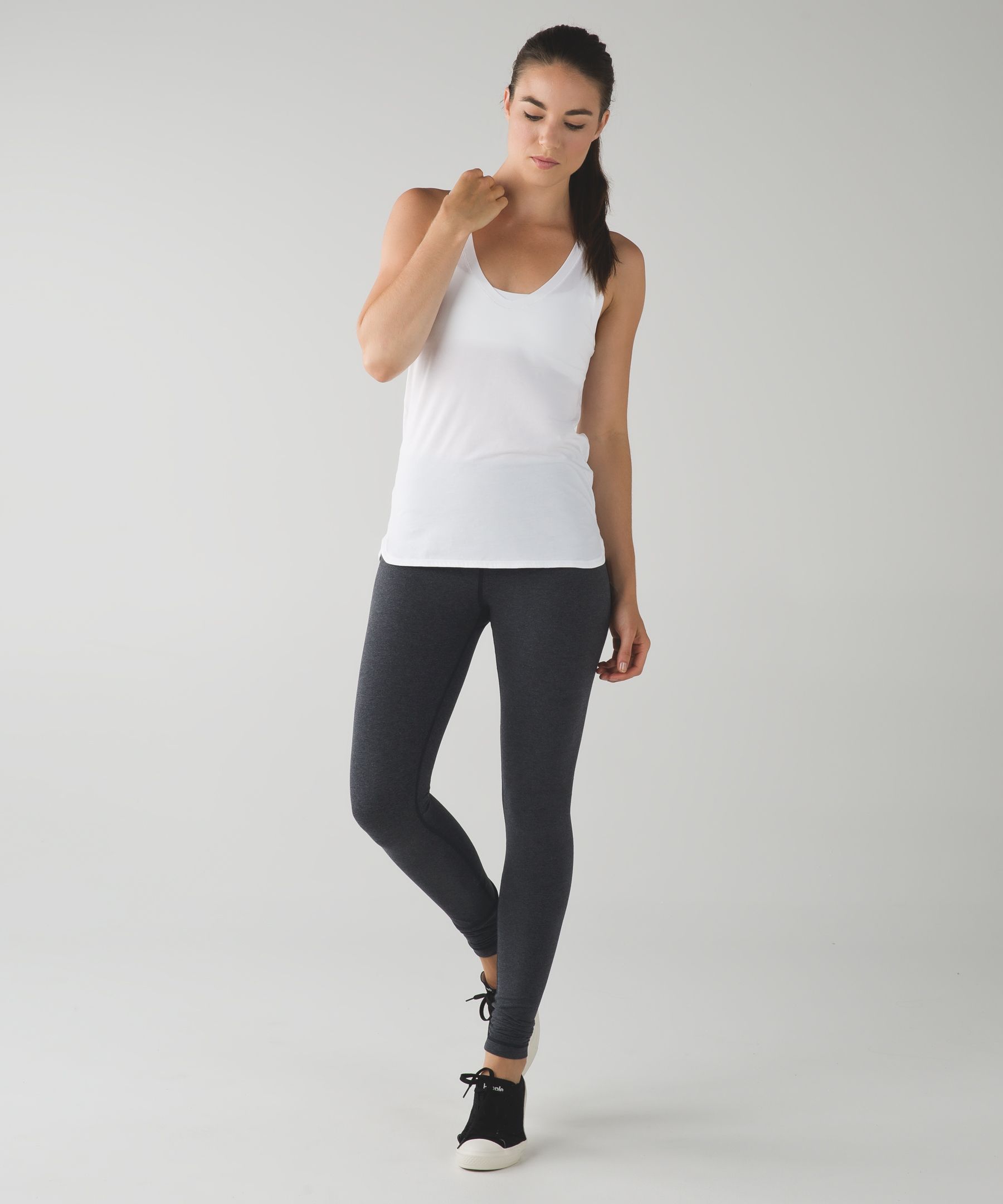 I am also loving this
Deva Curl hair gel.
I wear my hair wavy a lot of the time as blow-drying just makes me one hot mess, and THIS is
the
stuff. And I have tried a lot of stuff. No crunch, no slime. Just nice waves. (I used it in the picture with the leggings, and curled a few pieces with a curling iron.)
Booties. Booties, booties, booties. Spring is HERE and I am ready for BOOTIES!  I am seeing SO many cute styles out on those feet already and am thinking I may need to add a pair to my own closet? I do need practicality, though. Being a tall one and a mom, I need something on the shorter side that I can move in.
With long, thick hair, the daughter and I both need a little extra time when combing through our hair after a shower. That is, until I discovered this brush. It has been SO much easier combing through my daughter's hair at night and saves me so much time! I now use it on myself, too! I think I need another…
Merona Favorite Tee
–
I discovered these tees a while back and for $7, I stocked up. They were perfect for layering in the winter months and are still perfect now that the sun is out. I think I have worn one the last 4/7 days. I got a size XL so they would be long enough to wear with my favorite leggings, as a reference.
So that's pretty much how I am rolling this week!
What have you been loving the past week? Share it with us! Grab our graphic for your own post and link up your blog below. And don't forget to spread the love – comment on and follow some of the other ladies in the link up! #humpdayhighlights