I am not really into "Mom" jewelry, unless of course it is made by one of my children, but when I received a  necklace from
Wickedly Mod
 jewelry I was pretty excited.
It's modern, elegant and doesn't have "MOM" plastered all over it.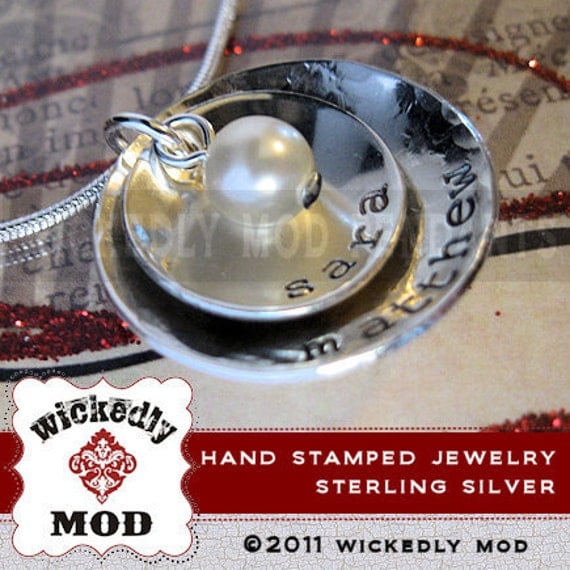 The packaging was beautiful and pristine and made the product feel even more special.
And I just love how the hand-stamped sterling silver discs can be stackable for multiple children. I chose for the larger disc to be hammered with Gwyneth's name on it and to have a pearl on top of the smaller disc with Calvin's name, though you can also choose to have a Swarovski crystal instead.
You also get to choose the type of font,  finish style, and the type and length of the chain.
I went for a longer, standard chain and am pleased with where it falls around my neck.
This is a special necklace to me that I am proud to wear. And since each piece is hand-crafted, no two pieces are exactly the same. There are a couple of holidays coming up (Valentines and Mother's Day) so speak up now ladies!
I think this is also the perfect baby or wedding shower gift if you'd rather not give a set of bibs or toaster. Got a birthday or anniversary coming up? You will not be disappointed.
There are TONS of different styles and colors to choose from. Below are some of my other favorites.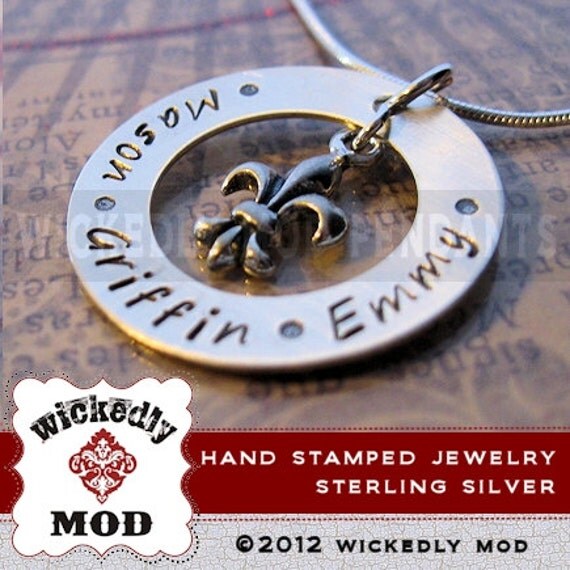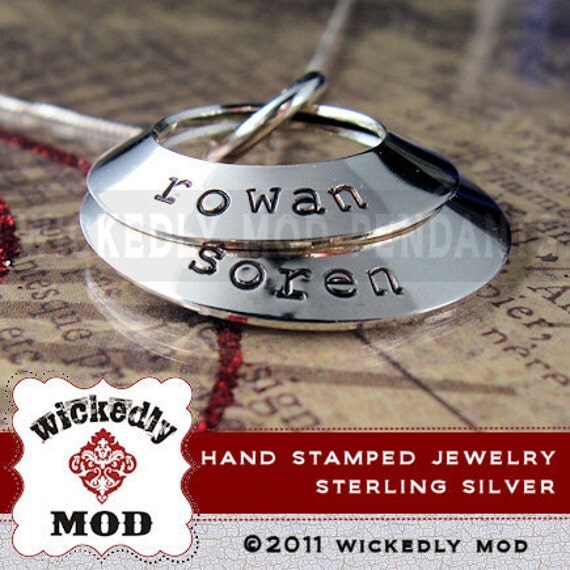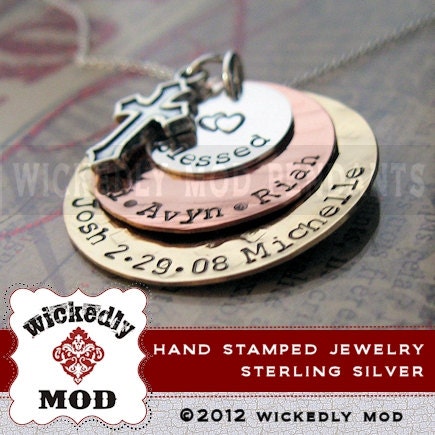 Oooo I bet my mom would like this one. She's super into genealogy.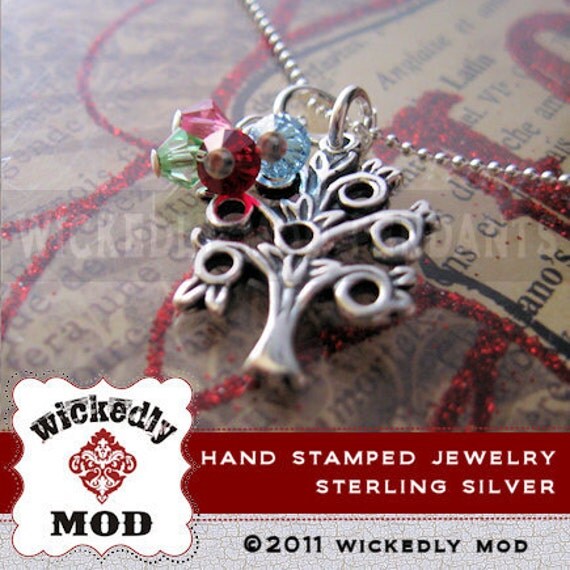 There's really something for everyone.
AND, you can get 14% off now until January 31st as a pre-Valentines Day special!
So go on over to Etsy and visit
Wickedly Mod
! Happy shopping!